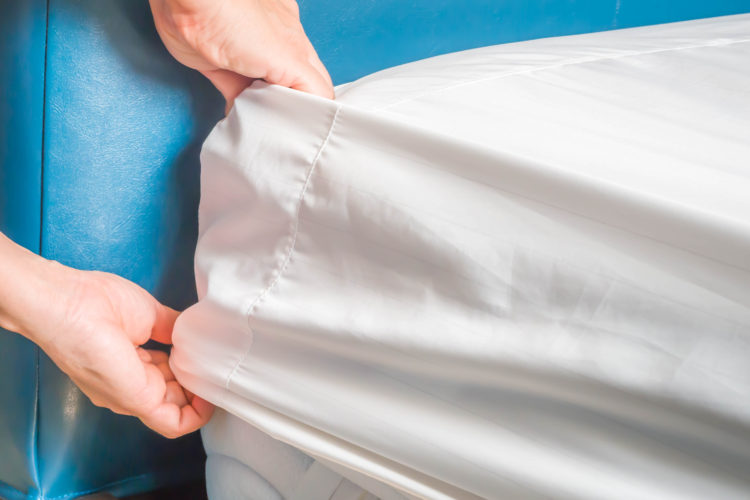 Every pest presents a different challenge for you as a homeowner. Some mammals may take up residence in your attic because they're after shelter. Ants may find their way in through cracks because they're in search of an easy food source. Bed bugs are a hazard for you and your family. Not only are the difficult to get rid of, but they survive on blood — which creates a health risk and plenty of discomfort. Preventing bed bugs completely is tough, so you need to be on the lookout for infiltrations before they become infestations.
Bed Bugs Can Hitch a Ride Into Your Home
Many pests will search the perimeter of your home for an entry point. That's why it's so important to perform regular examinations of your own property for damage to your roof or foundation. Bed bugs are a little different. Bed bugs don't hunt for cracks in door frames and windows. Instead, bed bugs most often hitch a ride into your home via your luggage, your clothing, or even your pets. For this reason, when you travel, you should take care to ensure you aren't bringing a pest back with you.
If You're Traveling, Make Sure You Take Steps to Avoid Bringing Bed Bugs Back
When traveling, especially for an extended period of time, you want to make sure you aren't picking up bed bugs along the way. When you arrive at a hotel or Airbnb, you'll want to examine the covers and bedding for any signs of bed bugs. Checking around baseboards and mattress tags is a good idea as well. If you spot small ink-like stains, this may be a sign of bed bugs. When you prepare to leave, you'll want to thoroughly examine your luggage for any sign of the pests as well. Taking a little extra time now could save you a costly treatment later.
Carmel Valley Pest Control Provides Prevention and Treatment
Taking a preventive approach to pest control is for the best, and Carmel Valley Pest Control is here to help. The pros at CVPC can survey your home for any potential problems and spray for pests like termites to circumvent infestations. If you do have a pest problem, CVPC can help with treatment as well. To set up a consultation or treatment, contact Carmel Valley Pest Control in Carmel Valley, CA, today at (858) 350-8838, (760) 736-8838, or (888) 989-8838.