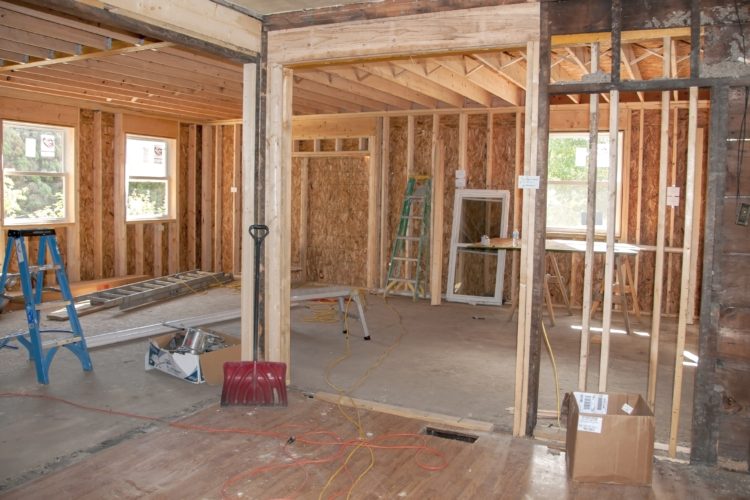 Prepping for a home renovation is an exciting and anxious time. A renovation can totally repurpose an underutilized space, or modernize an important part of the home. It can also be a costly and time-consuming endeavor. You want to make sure you're working with people that have your best interest in mind. Staying on schedule an on budget is a must. You're thrilled to bring a new or existing part of your home to life, but you want to make sure you're getting the most value for the cost of the project. Here's something you should absolutely consider before you start: Does your home renovation address pest control needs?
Home Renovations Present Opportunities to Improve Pest Control
You may be excited about your home renovation because it means an aesthetic update to the kitchen. However, don't underestimate the value of a home renovation. You can use this renovation to shore up any areas of the room that may be susceptible to pests. Cracks in the window frame or holes near the door can allow insects to enter your home. Furthermore, selecting the right building materials — like treated lumber — can prevent pests like termites from attacking your newly crafted space. Don't overlook this valuable aspect of your home renovation.
Working with the Right Crew Will Ensure You Get the Best Value
When selecting your team for the home renovation, you want to find a group that you can trust. When you work with the right builder, they'll look out for potential problems with the project, or offer suggestions on how you can get the most out of the renovation. You can't underestimate how much value your team can add to the build. Of course you're excited about the new addition to your home, but you don't want to miss an opportunity!
Carmel Valley Pest Control Features Experts in Pest Control and Home Renovation
When you want to update an area of your home, turn to Carmel Valley Pest Control. The experts at Carmel Valley provide excellent pest control service for homes, but they also offer renovation and rebuilding services. If your home has been damaged by termites, or you simply want the perspective of a pest control expert on your next project, talk to Carmel Valley. You can schedule service when you call Carmel Valley Pest Control in Carmel Valley, CA, today at (858) 350-8838, (760) 736-8838, or (888) 989-8838.