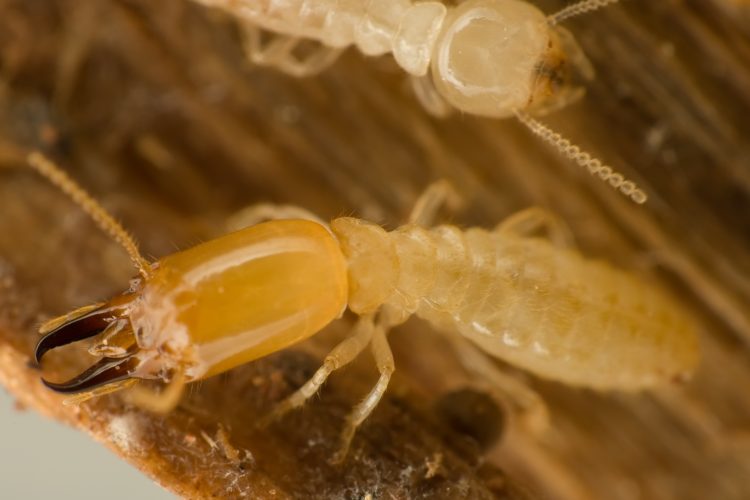 This is a loaded question for homeowners, but an incredibly important one. You'll deal with many different pest control threats throughout your tenure as the owner of any home. Knowing how to address those threats is key to protecting your long-term investment. There may not be any pest that poses a more serious risk for the stability of your home than termites. These tiny bugs are nearly impossible to spot, but you'll absolutely notice the damage they cause. Depending on your surroundings, your home may have a higher or lower termite risk factor, but it's something to be aware of either way.
Termites Cause Damage That Can Undo Your Home
While larger pests may cause a biological hazard and chew up some wires in your attic, termites live on the very materials that hold your home together. Termite damage can rob your home of its structural integrity — eating away at at studwork and foundational components. With this infrastructure compromised, your home may become unsafe. The cost of these repairs can skyrocket into the $10,000s. This is a pest threat that you want to mitigate at all costs.
You Can Reduce Your Risk for Termites with Material Selection and Preventive Treatment
Like many pest control issues, termites can be kept at bay with preventive treatment. Chemical barriers sprayed around the exterior of your home prevent the bugs from digging to the home's interior. Additionally, when you decide to do any sort of a renovation or build, your material choice can help keep termites away. Termites can't eat concrete, making this a solid choice for foundation work. Pressure-treated lumber also reduces your risk factor for a termite invasion. Taking note of these preventive measures could save you some serious money in the long run.
Carmel Valley Pest Control Offers Preventive and Active Treatments for Termites
The pros at Carmel Valley Pest Control offer comprehensive pest control service. That means chemical barriers and inspections to keep termites out, treatment to eliminate termites in the home, and building services that help you recover from termite damage. To work with the experts at CVPC, contact Carmel Valley Pest Control in Carmel Valley, CA, today at (858) 350-8838, (760) 736-8838, or (888) 989-8838.