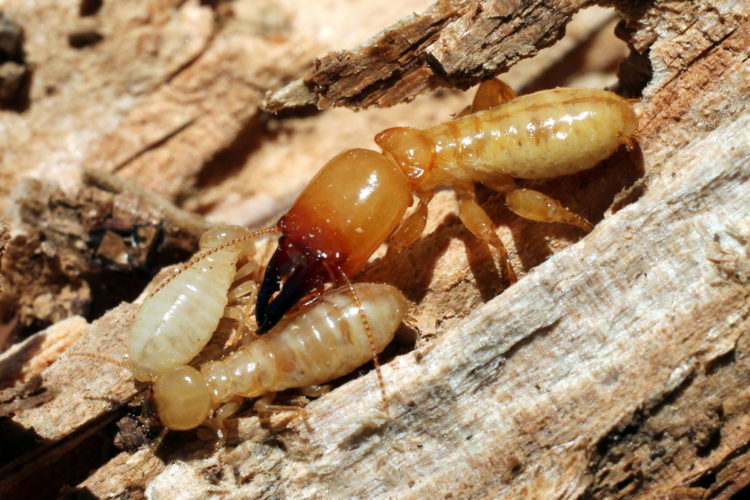 Tis the holiday season. This is the time of year when the weather turns colder and you celebrate life and your holidays of choice with loved ones. It's a time for food, fun, friends, and family. It's also a time of year when you're bound to have houseguests over. However, if you're not prepared you may end up with some uninvited houseguests in the form of pests. Rodents, reptiles, and bugs may all seek refuge in your home during colder months, especially if you've left out some easy-to-access food for them! Here's how to ensure the only guests you have this holiday season are those that you want.
Inspect Your Home for Uninvited Houseguest Entrances
While you're taking time to spruce up your home entrances with festive decorations, be sure to check the exterior of your house for any unintended entrances. Ants and termites only need the tiniest of openings to get through. Even small rodents don't need much space to invite themselves in from the cold. Caulking and sealing exterior entrances will ensure only the guests you're expecting come inside your home.
Keep Your Place Clean During the Holiday Season
If you're having company over, you'll probably clean up your home for presentation's sake. The key is to keep it clean even when you're not expecting guests. Keeping the counters clear of any food debris or standing water will dissuade pests from coming in for easy access to resources. Plus, you'll feel better about your home in general when it stays sparkling.
Need a Home Inspection to Keep Pests Out?
Carmel Valley Pest Control is your ally during holiday season. The experts at Carmel Valley offer inspection services to examine your home for any potential problems areas. Their pest control treatments and construction services will ensure that uninvited houseguests don't invite themselves into your home. For a consultation, contact Carmel Valley Pest Control in Carmel Valley, CA, today at (858) 350-8838, (760) 736-8838, or (888) 989-8838.