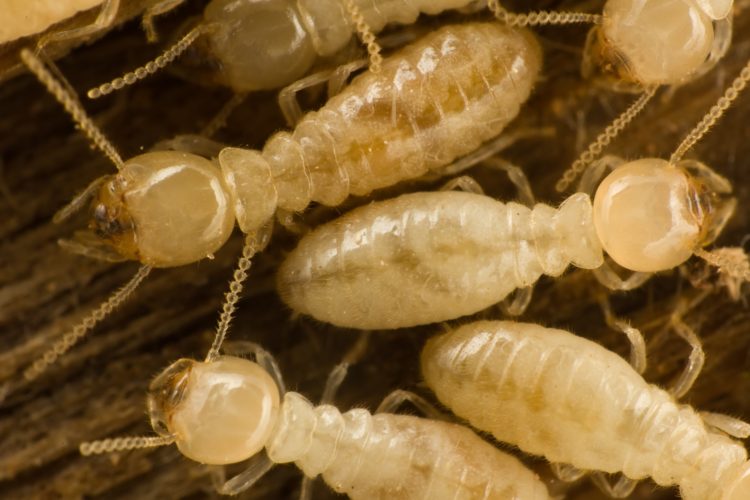 Fall brings a cooling in temperature with it, and that's a welcome change after so much heat. However, as the seasons change, it prompts a change in the type of pests that you see around your home. Fall is also termite swarming season. That means that as the calendar pages continue to turn, your home may be experiencing an increase in risk. Due to their sheer destructive power, termites are always a threat to your home, but the preventive steps you take now can better prepare you for the impending swarm that is on the horizon.
Drywood Termites Swarm in Late Summer and Fall
Subterranean termites tend to swarm during the spring months, but drywood termites have their heyday in late summer and through November. Swarmers are sent out from the rest of the colony to forage and find a new potential source of food (your home). When these swarming missions are happening, your home is at risk of taking up a new resident — or rather, thousands of them. Once inside your home, termites can cause a costly amount of damage, and they're tough to remove.
Take Preventive Steps Now to Prepare for Termite Swarming
Having a prevention plan in place for termites is a smart move for homeowners. You want to protect your investment, and having an annual spray agreement with a pest control company can give you peace of mind even as the seasons change. A pest control professional can examine the exterior and interior of your home to make sure that termites are not present. Then, the professional can administer a spray to the exterior of your home that acts as a protective barrier against termites. You can also explore options for building materials, like pressure-treated wood or concrete — that keep termites out.
If You Do Have a Termite Infestation, You'll Want to Fumigate Your Home
If you do find that you have a termite problem, you need to get the bugs out as quickly as possible. The longer the termites are left inside your home, the more structural damage they cause, and the higher the cost of the repairs. Your home won't be safe until their out, and leaving just a few termites behind can allow the colony to repopulate. Fumigating your home is the most comprehensive way to kill all of the termites present. Spot treatments run the risk of leaving some bugs behind.
Carmel Valley Pest Control Has Termite Agreements for Homeowners
Protecting your home is important to you, and it's important to us. Our annual termite agreements include thorough examinations and preventive sprays to keep the bugs away. If you need fumigation treatment for your home, we provide that service as well. Learn more about termite agreements by contacting Carmel Valley Pest Control in Carmel Valley, CA, today at (858) 350-8838, (760) 736-8838, or (888) 989-8838.