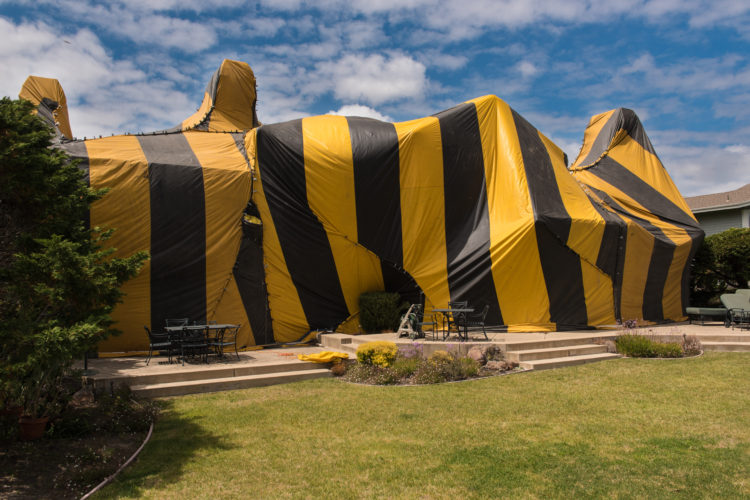 Pests are pesky. It's where their name comes from. The point of most pest control procedures is to keep pests from ever becoming a problem. Once pests take up residence in your home, it can be difficult to corral and remove them. This is especially true of pests that live in your walls and beds. Termites and bed bugs can spread quickly and be nearly impossible to track. If your home becomes infested with one of these trickier pests, it may be time for home fumigation. Fumigation involves sealing the home and filling it with a gas that will kill the unwanted pests. Fumigation is a process, and it comes with a little prep work. Here's how to prepare for home fumigation.
Talk to Your Home Fumigator to Thoroughly Prepare
The person conducting your home fumigation will be able to give you the most thorough rundown of what to expect and how to prepare. Fumigation involves using a gas that is inhaled, so there's no risk of exposure due to touching surfaces that are exposed to the fumigant. That being said, there may still be some items that are best removed from the home before fumigation. Your fumigator should be able to point out best practices for you.
Some Fumigation Practices Are Universal
While the specifics may be left to you and your fumigator, some practices are universal when it comes to preparation. Obviously you'll want to remove any pets from the property. You'll also probably need to turn off gas service to the home and ensure that it's scheduled to be restored after the fumigation is complete. Opening up any waterproof or airproof coverings to things like your mattress and pillow cases is also a good idea, because the gas must be exposed to areas where you'll have pests.
Talk to an Expert to Ensure Your Home Fumigation Goes Smoothly
Obviously home fumigation isn't an exciting prospect. No one wants it to get to that point. If you need fumigation services however, it's best to be prepared. Talk to your home fumigator to make sure your property is ready to go, and the process goes as smoothly as possible. Carmel Valley Pest Control is a talented team of experts that can ensure big projects like this go off without a hitch. Schedule a consultation by contacting Carmel Valley Pest Control in Carmel Valley, CA, today at (858) 350-8838, (760) 736-8838, or (888) 989-8838.