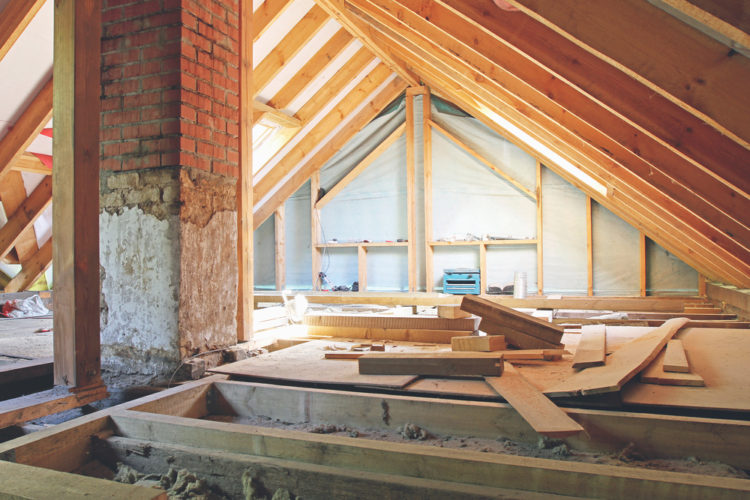 Home renovations present an opportunity to fix up the old and transform it into something new. On TV shows, the home improvement end product usually manifests itself as a sharp aesthetic change. Knocking down a wall creates an open space in the floor plan. Of course, home renovations are great for creating a new design that suits you and your family, but they also present the opportunity to fortify your home against potential problems. Whether they're causing physical damage to your property or taking up unapproved residence, pests in the home can be a real problem. By including pest prevention measures in your next renovation, you can save yourself money and hassle, while sprucing up your home.
Prevent Pests from Entering With Home Renovations
Obviously, pests won't become a problem if they never have the opportunity to enter your home. Home exteriors should be airtight to prevent pesky bugs and animals from inviting themselves in for a visit. You probably don't need a major overhaul to your home to implement pest prevention measures. Even simply replacing porous, worn-down materials like wood can decrease the likelihood of unwanted guests.
The foundation is another area where pests can covertly sneak into your home. Repairing any flaws and sealing all gaps around the base of your home will stop bugs and animals from finding an easy entry.
Moisture Is the Enemy of Pest Control Construction
Along with sealing up any exterior openings in the home, you must control the moisture in and around the structure. Using barriers and eliminating sources of perpetual moisture can make the environment surrounding your home far less attractive to would-be invaders.
Of course you want that new open-concept floorplan design in your home, but when you decide to renovate, make sure you consider the steps you could take to prevent pests. You'll thank yourself later!
Considering Preventative Home Renovations?
Stop pests in their tracks with smart home fixes. Carmel Valley Pest Control is an experienced builder as well as pest prevention specialist. Learn more about pest prevention renovations by calling Carmel Valley Pest Control in Carmel Valley, CA, today at (858) 350-8838, (760) 736-8838, or (888) 989-8838.