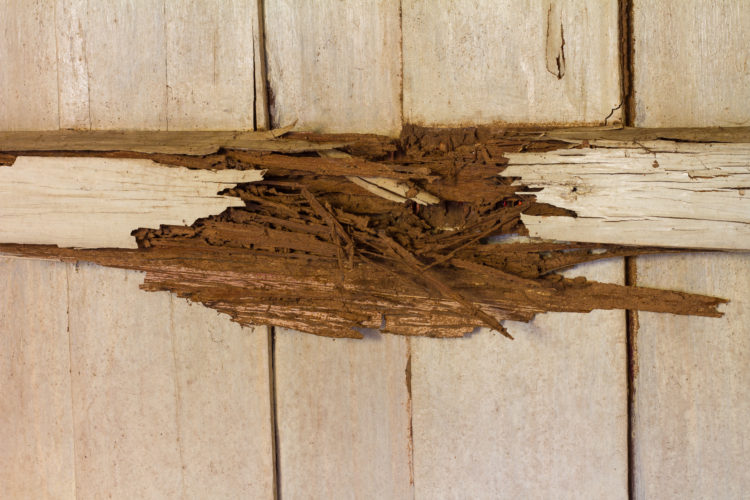 Pest control practices are highly dependent on where you live and what time of year it is. You have to know about the patterns of pests and the type of environments they like in order to counteract their activity. For homeowners, there is perhaps no greater pest threat than termites. These bugs live on the inside of your home and eat away at its very structure. August through November is when drywood termites typically swarm. This is the time to step up your termite prevention plan, especially if you haven't had one in place up to this point.
Drywood Termite Activity Heightens in the Late Summer and Early Fall
The weather conditions can affect what time and to what degree termite swarms happen, but late summer into the fall is typically the peak time for drywood termite swarming. Swarms can serve as a warning sign that your home may be at risk, but keep in mind, termites can strike at any time. Once inside your home, drywood termites can start to eat away at beams and studs, creating a risk for your home.
Preventive Treatment Can Keep Termites Out of Your Home
In the peak of termite season, it's important to have protection for your home. You don't have to just hope for the best when it comes to termites. Preventive treatments can keep termites out of your home. Preventive spraying around the perimeter of your house can keep subterranean termites and drywood termites from finding their way inside. An annual examination of your property by a professional also adds a layer of defense. For added protection, choosing building materials like treated lumber and concrete can reduce termite threats.
Active Termite Problems Are a Serious Threat to Your Home
If you do discover an active termite problem with your home, you need to address it as quickly as possible. The longer termites are allowed to operate inside your home, the more damage they will cause. Fumigation is typically the best treatment option for termites inside your home. Fumigation can treat the entire home (rather than a specific spot, like heat treatment would). Fumigation can give you the confidence that you've gotten rid of all the termites inside your home. Any remaining termites could repopulate and restore the threat to your property.
Carmel Valley Pest Control Offers Termite Control Agreements
Carmel Valley Pest Control understands how important your home is to you. You want to protect this important part of your life from the harm that termites cause. That's why our team offers annual termite control agreements. As part of the agreement, one of our professionals will come out and thoroughly evaluate your property to make sure termites aren't present. We'll also perform a preventive spray treatment for added protection. Schedule service by contacting Carmel Valley Pest Control in Carmel Valley, CA, today at (858) 350-8838, (760) 736-8838, or (888) 989-8838.