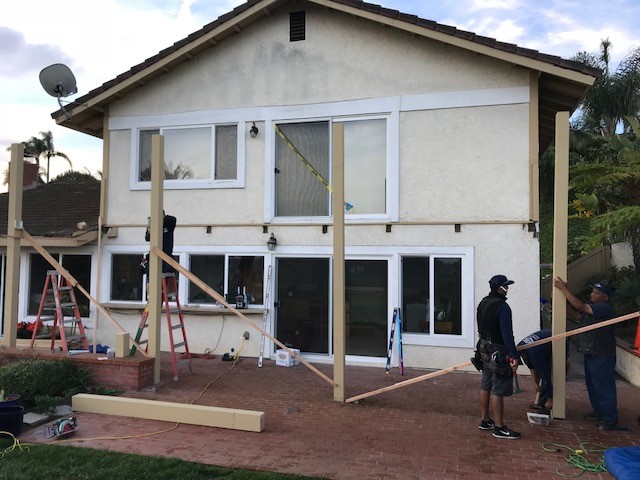 When you own a home, it's easy to start daydreaming about what could be. You picture your home after a new addition or renovation. However, actually starting that project is a whole different animal. Home renovations take time and planning, and the execution can feel overwhelming if you're not prepared. Don't let the totality of the project hold you back! When you work with a team of professionals, your renovation project can take shape faster than you think. Plus, when you decide to make a home renovation, it's about more than just cosmetics.
Tackling a Home Renovation Gets Easier When You Work with the Right Team
When it comes to any sort of project, sport, or group effort, your team is everything. Working with the right team allows you to have confidence in the process. A strong team consists of passionate individuals who know their role and execute accordingly. A bad home renovation project often comes down to a bad team fit. Make things easier on yourself by working with a team that you can trust.
Take the Opportunity to Fortify Your Home During a Renovation
You may be envisioning a brand new look to your kitchen, or an additional space where you can pursue your passions, but your home renovation presents an opportunity to improve on the infrastructure of your home. Working with the right team, you can complete a home renovation that addresses, cosmetic, structural, and pest control concerns. Taking the long view with home improvement projects increases the value of your home and allows you to avoid home owning hazards later.
Carmel Valley Pest Control Offers Home Renovation Services
Carmel Valley Pest Control is a team of experts, but it's much more than just a pest control service! Carmel Valley offers building services to help you design your next home addition or recover after suffering damage from pests (like termites). Carmel Valley Pest Control is the right team for your next project. Learn more about how CVPC can help fortify your home by contacting Carmel Valley Pest Control in Carmel Valley, CA, today at (858) 350-8838, (760) 736-8838, or (888) 989-8838.