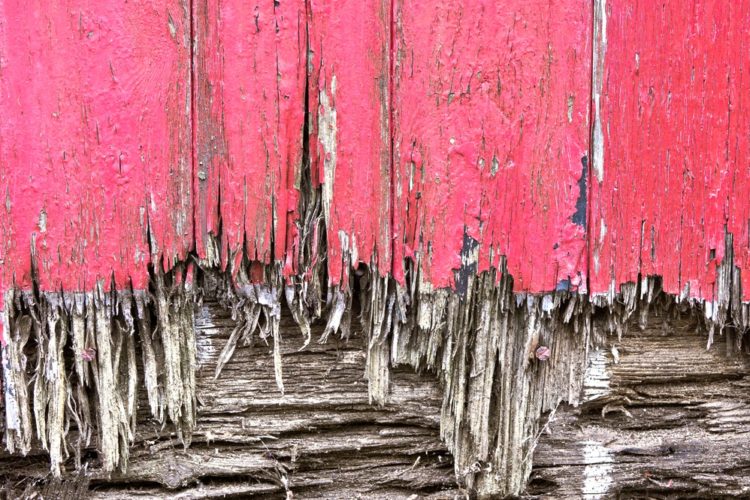 When you think of an infestation you probably think of insects or rodents. Termites, carpenter ants, bees, wasps, and other insects probably come to mind. However, infestations aren't always about insects. For instance, did you know that you can have a dry rot infestation? While we are known for eradicating pests and rodents, we can also eradicate the dry rot in your home, garage, barn, or other structures. If you think you have dry rot, give us a call!
What is Dry Rot?
When you see mushy looking, or blackish crumbling wood in areas around your house, you probably have a dry rot infestation. Dry rot is the dark-brownish/blackish rot or decay caused by certain fungi that deteriorate the wood in buildings and other timber construction. The decayed wood looks brown or black and can appear crumbly or cracked. It becomes brittle and can eventually be crushed into powder when touched. An outbreak of dry rot can be a serious infestation that can lead to the instability and eventual collapse of the structure. Such an infestation can require drastic remedies to eliminate and repair.
Treatment
Dry rot can sometimes be treated with special epoxy's that fill-in the channels of the damaged wood, kill the rot, and restore the structural integrity of the timber in question. Other treatments include:
Commercial ethylene glycol: It can prevent dry rot from forming as well as kill the fungus associated with it.
Copper naphthenate: Is a solution that is brushed on and used in cases when dry-rot damage is repaired by splicing in new wood.
ABOUT YOUR CARMEL VALLEY

, CA,

PEST CONTROL

:
Don't allow pests take over your home or business, let Carmel Valley Pest Control, inspect your residential or commercial property. Highly qualified and licensed, we can give you advice, set up a regular maintenance schedule (if you so desire), and provide effective treatments to keep your home or business in one piece! And we're not just pest people, we have over 15 years of experience in interior home and business renovation. Whether you need our pest, termite, or renovation services, our focus is on customer satisfaction. Call us today at (858) 350-8838, (760) 736-8838, or (888) 989-8838.