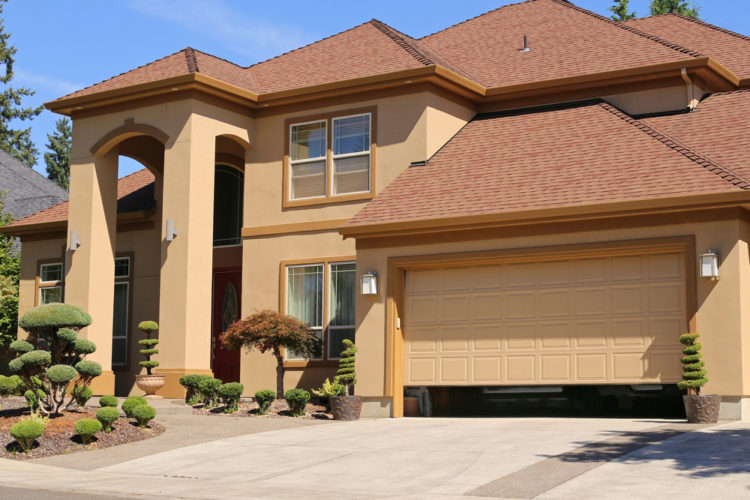 No one likes to see pests in their house. In many cases, our garage is connected to our home, or just a few steps away. Insects can travel inside walls, and when pests have entry to your garage, they can show up in the kitchen and living areas as well. While we don't suggest you run your vacuum cleaner over the garage floor, here are three ways to control garage pests or discourage them from moving in.
Minimize Clutter
Bugs don't last long out in the open. They like to hide inside, underneath and in between things. A garage that is full of clutter is an inviting haven for all sorts of pests. Paper and cardboard are particularly attractive. That may be extra incentive to unpack boxes and get rid of papers. Keep things generally picked up, rather than having large stacks and piles.
Eliminate Food Scraps
Bugs need both food and water, just like humans. Thirsty bugs may show up in the bathtub, and hungry bugs can survive (and multiply) with very small amounts of food. Make sure cans and bottles are empty, rinsed, and dry if you keep recycling in your garage. Make sure trash cans are tightly covered and that pet food is not left out between meals.
Have a Maintenance Pest Control Plan
It is never wrong to call for help immediately when you notice bugs. Having a regular pest control maintenance program is the most sensible long term solution. With a maintenance program, we visit regularly, to prevent a problem from developing. In addtion, we keep our eyes open at every visit, and can advise you and help you correct garage issues that might be attractive to pests.
ABOUT YOUR CARMEL VALLEY, CA, PEST CONTROL:
Don't allow pests take over your home or business, let Carmel Valley Pest Control, inspect your residential or commercial property. Highly qualified and licensed, we can give you advice, set up a regular maintenance schedule (if you so desire), and provide effective treatments to keep your home or business in one piece! And we're not just pest people, we have over 15 years of experience in interior home and business renovation. Whether you need our pest, termite, or renovation services, our focus is on customer satisfaction. Call us today at (858) 350-8838, (760) 736-8838, or (888) 989-8838.